Decorating your child's room is an enjoyable experience, and you can make it more fun by involving your kid. There are tons of fantastic furniture pieces and decor items made specifically for children's rooms. However, as a parent, you have to be careful when upscaling these particular zones. Nothing beats the disappointed look on your child's face when they walk into a bedroom they hate on first sight.
To get the desired results, there are several factors you must consider. For instance, your kid's age and preference are a significant consideration. Not to mention, you must accommodate aspects like comfort, price, style, longevity, and safety. All these things may become overwhelming, turning the task into a challenge. But with a bit of guidance, you can decorate your child's room hassle-free. Here are a few tips to simplify the process.
1. Get Rid of Clutter
Disorganization makes any room seem smaller, and it brings out the worst in small spaces. Tiny rooms can get messy pretty fast. Therefore, look for ways to increase storage space without squeezing the life out of your kid's room. Online stores, such as ferm Living, sell sophisticated pieces like storage baskets and shelves that you can click-to-order and install. Get rid of any furniture you no longer use, like that broken toddler chair you keep in the corner of the room or the princess bed your now growing daughter no longer sleeps on. Recycle any furniture and decor pieces to help cut costs. Donate to welfare or hold a yard sale to monetize the opportunity.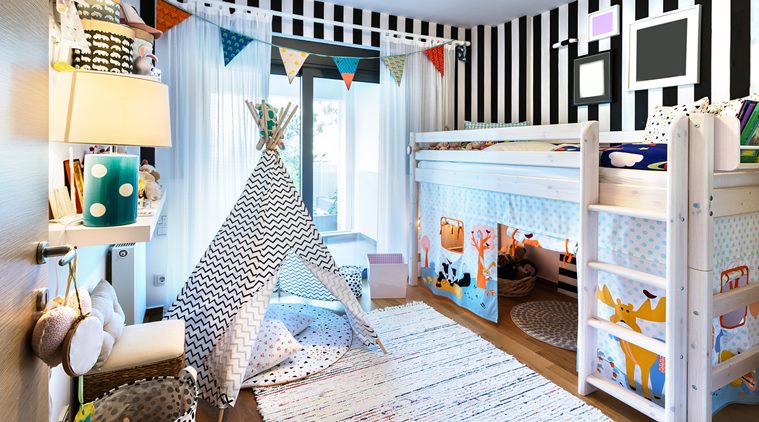 2. What Are Your Child's Preferences?
It is only a matter of time before your little one grows into a young adult and leaves your nest. Therefore, involve them in the little things that impact their lives. Their bedroom is their retreat zone and haven, thus, involve them as primary decision-makers whenever you are shopping or carrying out any changes (unless it is a surprise, of course). You can handle the major decisions and let your child make smaller decisions like the paint and playful accent pieces like Wall Decorations for the kids' room.
3. Pick A Reputable Store
You can buy decor from a ground-based shop or an online vendor. Whichever your preferred source, ensure you select a reputable store. An excellent place to begin is the people around you. Your friends and family are a good reservoir of referrals. Does the seller offer free installation services for wares like carpets and shelves after the purchase? If they are an e-commerce site, how is their delivery schedule, and what is their return policy? Inquire about such things to avoid unnecessary surprises. Ensure you transact with a credible store to avoid unnecessary stress and headache.
Final Word
Contrary to popular belief, your kids' rooms may be the easiest places to decorate in your house. You have a little helper who is more than eager to lend a hand. Make sure you take into account your child's hobbies and interests to pick a suitable theme before purchasing furniture and decor. If you have a tight budget, opt for stores with discounts and promotional offers to minimize costs. All in all, with a little creativity you can turn the little one's rooms into a safe, practical, and stylish haven.